February 2015. The (marginally late) Tax Justice Research Bulletin is out, the second in TJN's monthly series dedicated to tracking the latest developments in policy-relevant research on national and international taxation.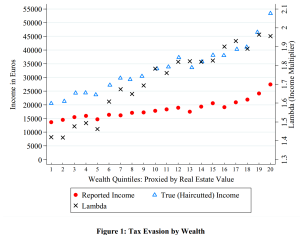 This issue looks at new papers modelling LuxLeaks (the impact of small states competing for foreign direct investment through deliberately lax transfer pricing approaches); and on the inequality impact of the financial sector. The Spotlight looks at a range of approaches to measuring and estimating the extent of tax non-compliance – are the wealthy more likely to evade tax?
Backing track from Fela Kuti, with thanks to Joe Stead – over at TJN.